When life happens it usually comes without warning. It may come from a direction we aren't expecting. Whether its a bad breakup, divorce, sickness or death of a loved one, or you're hurt in some way by someone you know, love or trust, it can feel like your head is spinning. Here's why…
1. You just got hit…Hard
If you've ever watched boxing, wrestling, or any kind of fighting sport you've seen someone get hit really hard. It's not pretty. They may stumble, stagger, spin, or even fall flat on their face.
This immediate response that anyone has after a hard blow is called "Reeling". And its the first phase we go through when life hits us hard.
Reel= verb (used without object) 1. to sway or rock under a blow, shock, etc. 2. to turn round and round; whirl. (dictionary.com)
While you're reeling the effects of the blow you just took are glaringly obvious.
You're bleeding.
You're staggering.
Trying to regain your balance.
Sometimes we cry a lot, or not at all.
Sometimes our eating or sleeping is thrown off.
This phase is where we may lose the energy to do our hair or cut it off for that matter (see: Angela Bassett in 'Waiting to Exhale'…lol).
Some of us isolate ourselves and don't want to be bothered, and we struggle to stop thinking about whatever or whoever it is that brought us pain.
2. You may have lost consciousness
I've never lost consciousness in real life, fortunately. But people who have say that you "black out", "lose awareness of your surroundings", or "check out".
Doctors say that sometimes our bodies lose consciousness when our injury is so severe that the body has to shut down non-essential functions to improve your chance of survival.
When life hit me, I remember blacking out and then checking out. I was still going to class and work but I wasn't really there. I wasn't fully anywhere.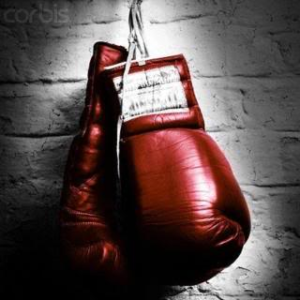 I wasn't really conscious to anything going on around me because I was reeling in the emotional mess that was taking up almost all of my mental space and emotional energy.
When life hits you hard, similarly to when you physically lose consciousness, you may check out for a little while in order to just keep it going and stay above the water.
We don't need to beat ourselves up when we are there or beat up those around us who may be there. It's simply how we shut down non-essential functions and ensure that we survive whatever we're going through.
3. You may have tried to get up too fast
Some of you may feel like you're spinning…even after a good amount of time has passed since the event/situation/incident happened.
But it happens.
Let's go back to the boxing analogy. After a boxer gets knocked out, the referee starts counting. The boxer has until the count of 10 to get back up. Due to the pressure, many fighters rush to stand back up.
They think they're ready to fight again. They may even want to fight again in order to prove something to themselves or those onlooking.
So they wobble onto their feet, only to stagger and fall back down shortly thereafter. Many times without even taking any more punches.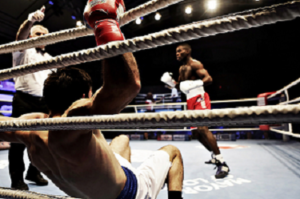 We do exactly that when we jump back in the ring of dating or having a "friend" before we're ready just to prove something to ourselves or others around us.
We may have not completed our process but yet…"Oh, I'm good." "I gotta get back out there." "On to the next."
But when you do this you may find yourself feeling wobbly a few weeks or months into the bounceback relationship when the unaddressed and partially healed wounds start making noise.
If the relationship was unhealthy and left you wounded, be sure to give yourself permission and an opportunity to heal before exposing the wound. If you don't, you just might have a setback or find yourself an infected mess!
When we try to get up too fast we can soon find ourselves feeling just as bad as we did right after being hit.
So that's the Reeling phase for you. It's ugly and uncomfortable. It's painful. It can last two days, two weeks, two years, and for some people two decades.
It all depends on how we handle it, if we give ourselves permission and grace, and if we implement the right self-care.
The next phase of the healing and recovery process is "Resting". Over the next few blog posts, I'll be sharing the phases of my "Love After Life Happens Blueprint". If you want to be notified when I post about "Resting", be sure to Subscribe!
Do you remember the Reeling phase when life happened to you? Are you in that phase now? Don't forget to share your thoughts in the comments.
If this article resonated with you, someone else in your circle might enjoy it too. Please share!